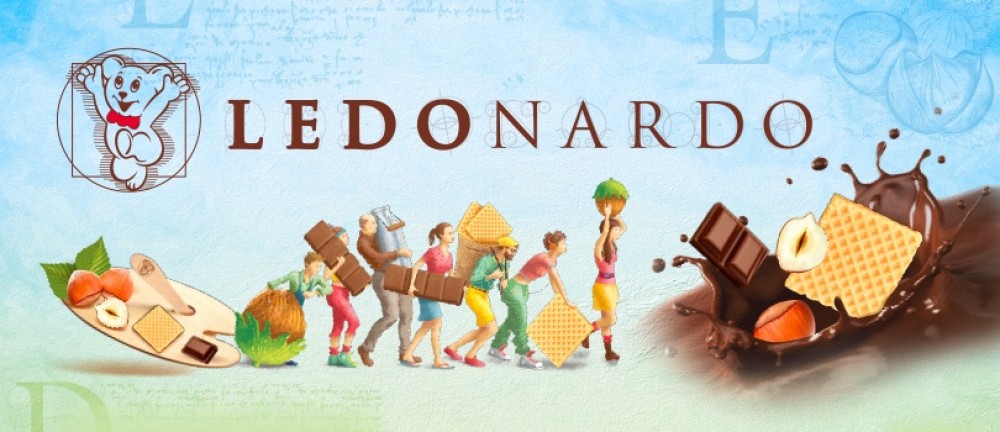 The new Ledonardo on a stick, an irresistible combination of waffle and hazelnut flavoured ice creams with a milk chocolate sauce, milk chocolate coating and waffle sprinkles, is now available in the Ledo freezers.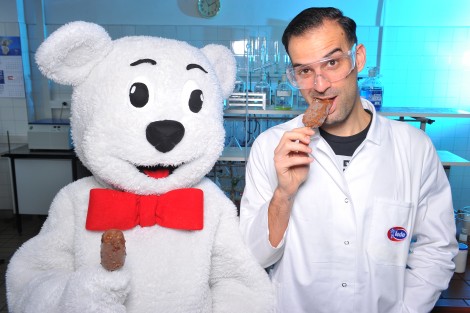 Ivan Šarić joined in the production of this year's first Ledonardo ice cream, and in doing so realised a childhood dream. "The new Ledonardo is creamy, crispy and irresistible, but I believe that I am deserving of such a good ice cream. When I received the invitation from Ledo to come and be a part of the production of the Ledonardo ice cream, there was no end to my happiness."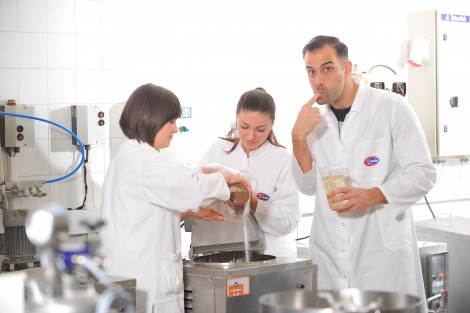 More than 200,000 ice cream proposals make the decision-making process a demanding one, and the creativity of the ice cream geniuses has confirmed the success of the Ledonardo project, encouraging its continuation.
The new ice cream masterpiece is now available in every Ledo freezer in your neighbourhood. Look for it!