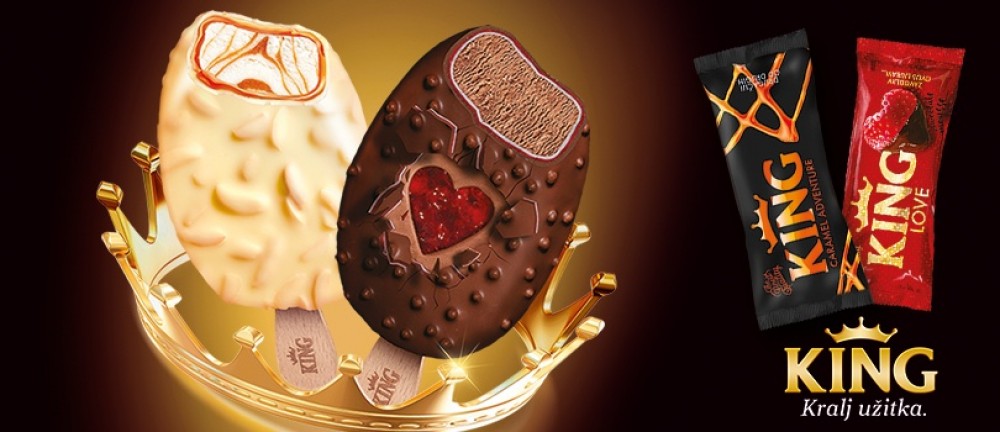 King Love and King Caramel Adventure are two new King ice creams with unique, irresistible, and completely new tastes. 
The new members of the King family are like opposites that attract – one gentler and more romantic, while the other is more intense and a real adventure with a taste you have not yet experienced.
King Love has an airy, frothy chocolate mousse structure with a strawberry flavor. At the very heart of this royal dessert awaits an innovative surprise that you cannot taste anywhere else – a heart-shaped strawberry filling with pieces of strawberries, and the triple topping of soft white chocolate, strawberry, and milk chocolate with a crispy coating will totally enchant you.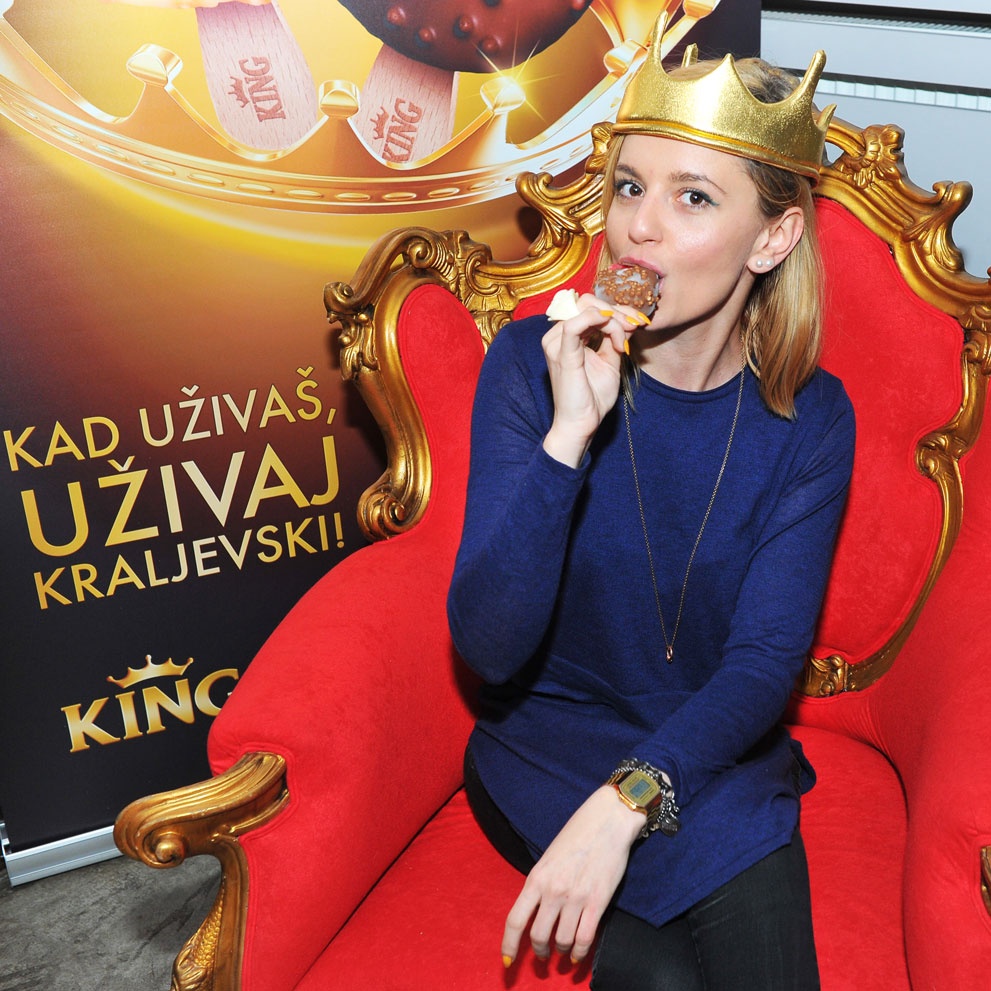 King Caramel Adventure, on the other hand, is characterized by an aromatic butterscotch flavor, and the ice cream has a salty caramel filling and also a distinctive triple topping (soft white chocolate, salty caramel, and white chocolate with almond strips). This is the first Ledo ice cream that combines salty and sweet in a perfect and unique manner.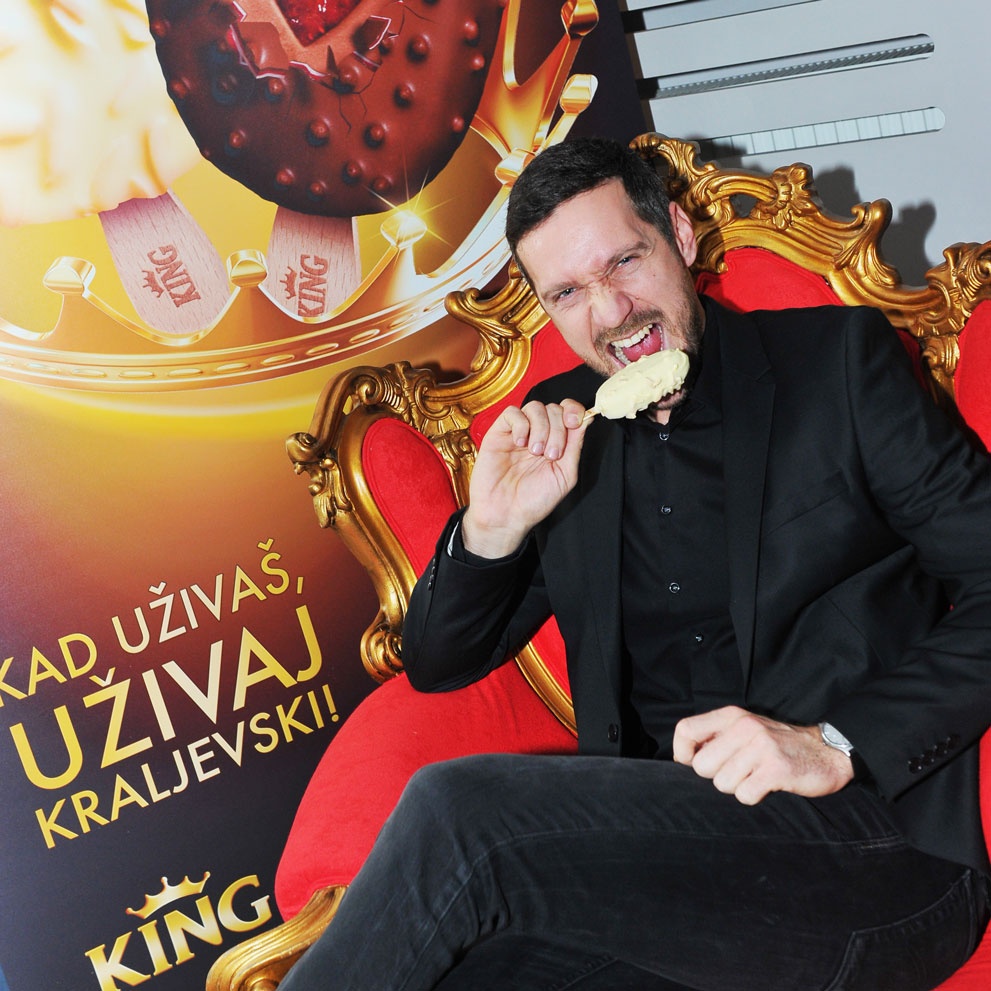 Only one royal ice cream – King – offers a perfect combination of flavors for true hedonists!
For over 20 years, King has been chosen by fans of the ultimate pleasure, hedonists in the eternal search for new, perfect flavors. And just when you think that you have tried all possible combinations, King once again delights you with something completely new, different, revolutionary. Although tastes can change throughout the years, what is common to all King ice creams can be stated in just three words: royal ice cream.King features divine flavors and premium quality ingredients.
The excellent combinations of the most varied flavors have been carefully selected for both King Love and King Caramel Adventure so as to offer the most original combinations that truly cannot be resisted.
Ledo King will spice every sweet moment with a feeling of genuine excitement that can be compared only with unbridled fun full of temptation and irresistible taste. The only hard thing will be to decide on a flavor!