The popular vitamin drink now has a nice cream edition enriched with 9 vitamins!
Do you remember times you spent with friends outdoors, fun gatherings with family, or sports activities after which thirst could be quenched only with a glass of your favorite beverage perfectly chilled?Cedevita, the legendary vitamin drink, was the perfect choice for refreshment in all those situations. Many grew up with it, and passed the love for it along from generation to generation.
This summer Ledo and Cedevita decided to gladden all their loyal fans, and those who will soon join them, with a frozen Cedevita flavored dessert! The ice cream version of the most popular drink is the best of two worlds. It is made according to the original recipe of Cedevita and is enriched with 9 vitamins, providing true pleasure and refreshment at any time.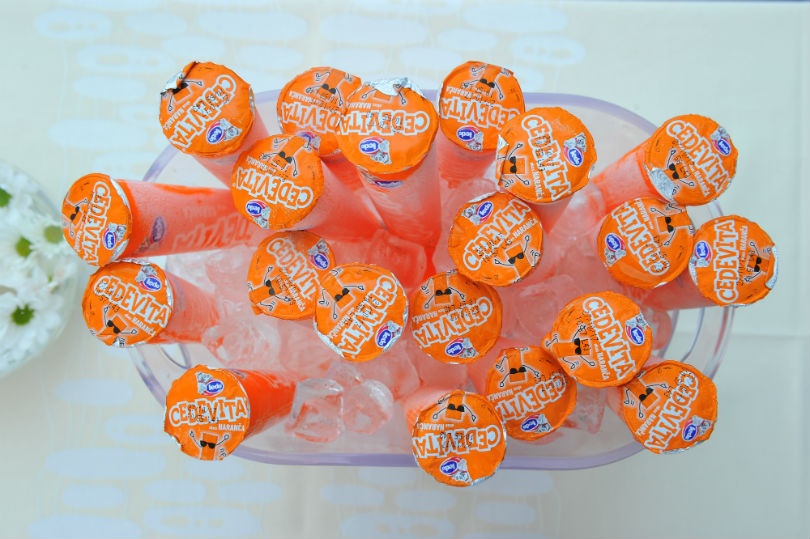 One tube of ice cream, in which you can find a fresh dose of vitaminsin a frozen version, contains 9 vitamins representing 20% of the recommended daily intake. This amount of vitamins in particular will come in handy during the summer, when we use more energy due to increased physical activity and sports.
Being outside the home for prolonged periods, irregular meals, moving in sunlight, and spending time outdoors further deplete the body and reduce immunity. The frozen Cedevita orange flavored dessert in just such situations of exhaustion will offer delight and refreshment, and the vitamins C, B2, B6, B12, E, niacin, pantothenic acid, and folic acid will contribute to the reduction of tiredness and fatigue, the normal function of the immune system, and will protect cells from oxidation stress.
The irresistible taste, refreshment, and pleasure all enriched with vitamins are the reasons that you should reach this summer into the Ledo chest for Cedevita ice cream!