The webshop service will enable corporate customers to have a complete overview of Ledo's product line, and simpler and faster ordering of product, including greater delivery flexibility.
Ledo, the largest producer of industrial ice cream and the largest distributor of frozen foods in Croatia, presented its new service – a webshop intended for its corporate customers. This service will provide corporate customers, primarily those from the hotel and hospitality sectors (HoReCa sales channel), with a complete overview of Ledo's product line, and provide simpler and faster ordering of product, and greater flexibility of product delivery to meet customer needs.
"Ledo has placed great importance on its corporate customers. Therefore, we are continually focusing activities on improving the quality of our services to this user segment, and adapting our operations to meet their needs. In line with this, a year ago we launched a newsletter for corporate customers from the HoReCa channel, which was very well received. In researching the habits and needs of our customers from the corporate segment, we found that 60 percent would prefer to buy Ledo products online. For that reason, we are now offering the possibility of purchasing via our webshop, and I we are certain that they will recognise all the advantages of this purchasing method, and will use it to our mutual satisfaction," stated Hrvoje Kraljević, CEO of Ledo d.d.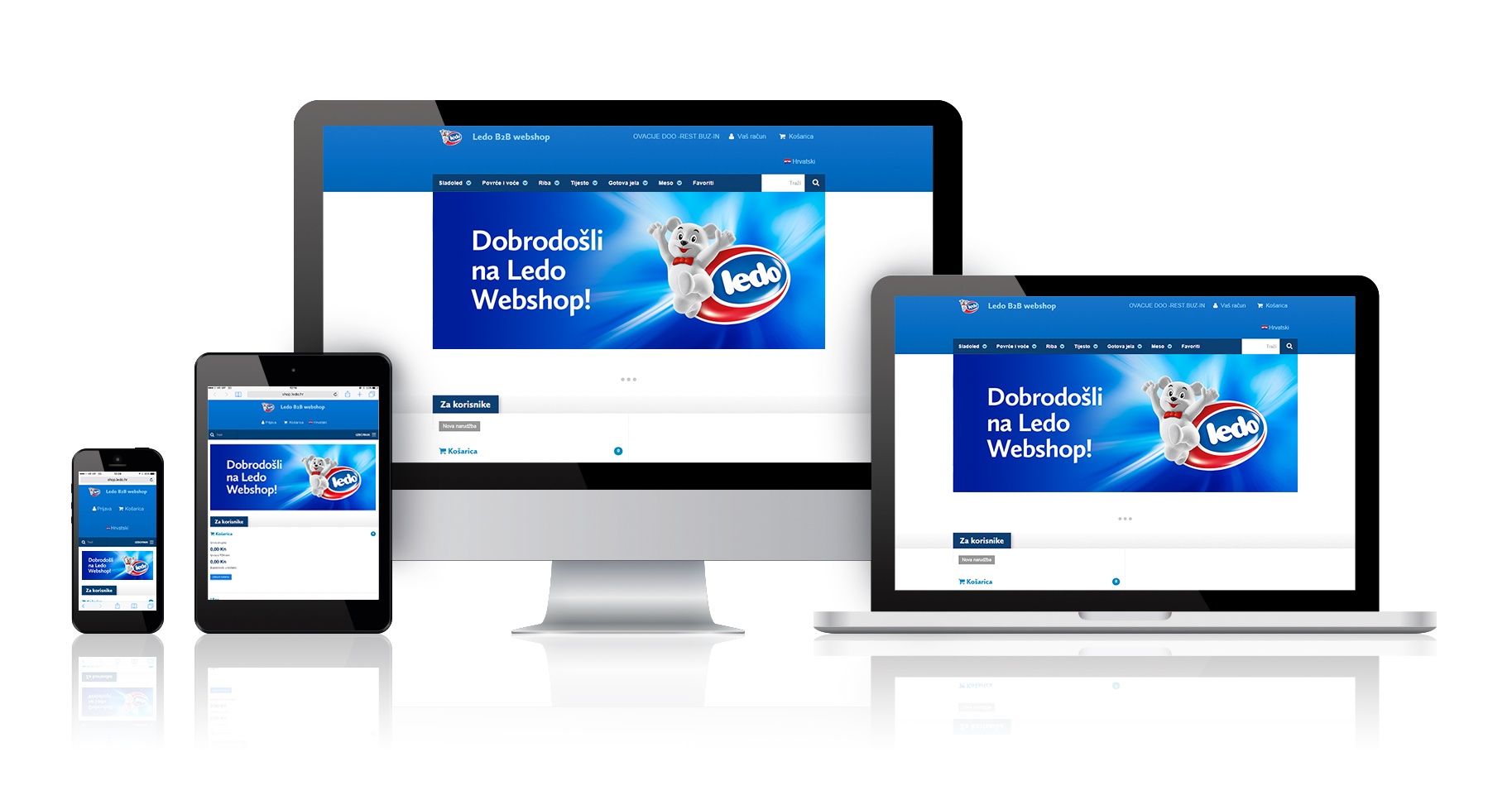 Numerous possibilities for faster and more effective ordering of product
In addition to saving time spent on purchasing product, the Ledo webshop also offers users numerous advanced benefits. A view of the overall Ledo product line is available at all times, with additional insight into the articles currently offered at discounted prices. The functionality of selection and ordering product via the webshop will allow users to have a complete history of their past orders, and to save individual orders as a template for future orders, which further simplifies the ordering process, and creating and saving their own list of preferred articles. Furthermore, corporate users will be able to select their preferred time for delivery through the webshop. All the functionalities of the Ledo webshop are available to users 24 hours a day, 7 days a week.
The webshop is available at shop.ledo.hr and thanks to the use of responsible web design (RWD), which allows the possibility of adapting the website for various devices used for viewing, making it equally suitable for use on desktop computers, laptops and tablets, and via mobile phones.