This year, Ledo Medo has decided to set off with Atlas on a journey around the globe. We invite you to join them on this journey and learn about many of the world's interesting places, while enjoying the combination of fun and learning.
Buy ice cream, play and learn about the world's interesting places

In every 'Ledo Medo Travels' ice cream, your favourite bear gives you stickers that you can use to fill in the poster of the world map. On one side of the poster you can affix the stickers, while the other side features an educational and interactive game. The poster is available free of charge at all Tisak kiosks or at your nearest Super Konzum supermarket.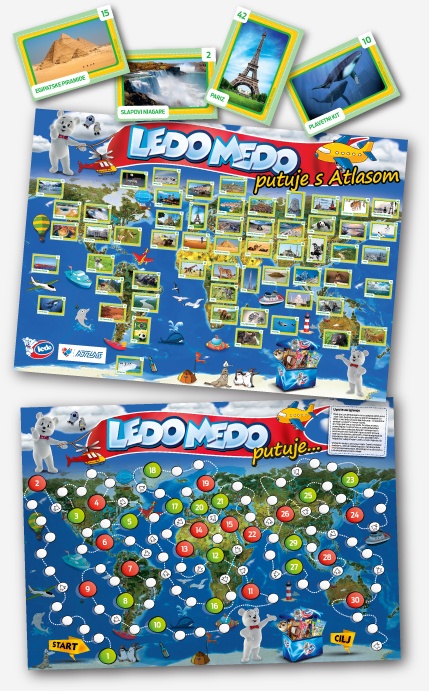 Win a cool Ledo backpack!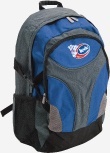 All those avid explorers who collect the 58 numbers on the stickers and fill in the flyer and send it in to Ledo will instantly win a cool Ledo backpack for excursions, travels or school. The flyer to be filled in with the stickers is available with the poster, or can be printed from the attached document at the bottom of this page.
Address to send in completed flyers:
Ledo d.d.
PP 222, 10002 Zagreb
For the prize game: Ledo Medo Travels
Enjoying travel has never been so much fun as with the new ice cream 'Ledo Medo Travels'!