Ledo, as the largest producer of ice cream and frozen products in Croatia and the region, has sent its first consignment of ice cream onto the massive American market, thereby achieving great progress in the company's export strategy.
The export of ice cream is based on a cooperation agreement for 2015 and 2016 signed between Ledo and the American retail chain Kroger. The significance of this deal for Ledo and Agrokor is best seen in the fact that Kroger is the second largest retailer in the USA, and fifth largest in the world, with over 3400 stores of varying format throughout the USA.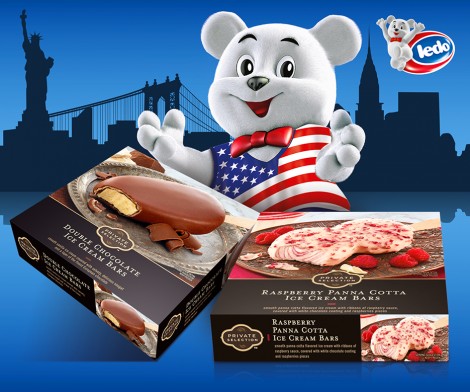 This is a fantastic export opportunity for Ledo, to place its ice creams on the demanding and deep US market. The cooperation between Ledo and the American retailer Kroger began in the segment of multipack ice cream sticks, which were produced under the private premium brand of this retailer, entitled "Private Selection".
The business philosophy of Kroger has since its very beginnings been based on a high quality range of products, under the slogan "We never sell what we ourselves wouldn't want". This is an important recognition of the overall quality and potential of Ledo's premium quality products.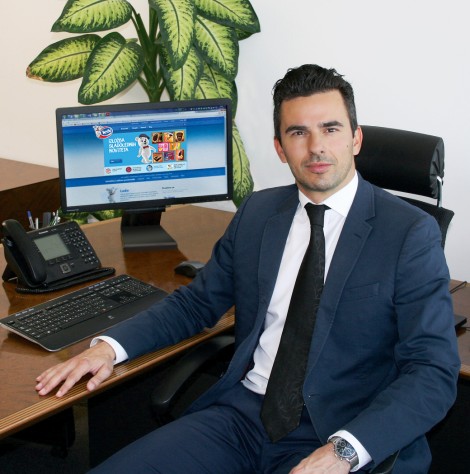 On this occasion, Hrvoje Kraljević, CEO of Ledo stated "Over the past twenty years, Ledo has achieved exceptional results and a very high market share in the region. In this recent period, particularly after Croatia's entry into full EU membership, Ledo has also entered onto new markets outside the region. In addition to the increased sales and profits, and the increasing efficacy due to the economics of volume, learning and experience acquired in operations on the international market has meant multiple benefits for the company and all its employees".
Ledo is a reliable partner and producer of innovative and premium ice creams that have received numerous global prizes. Virtually every year, Ledo is awarded prizes for quality and product innovation at the International Ice Cream Consortium (IICC). This is further proof that Ledo truly has products to offer the global market. At its last annual conference, the IICC awarded Ledo with two first prizes: for the world's most innovative ice cream (Ice Snack) and the best technical ice cream solution (King Prestige).
In addition to the US market, Ledo ice creams made in the Zagreb factory can be found on more than twenty markets throughout Europe, Africa and Asia, including Israel, United Arab Emirates, Libya and Azerbaijan. The newest exports to the US are the best proof of the competency of Ledo, and this cooperation is just the beginning in conquering new, challenging markets. Entry onto the US market and the mighty Kroger trade network is the greatest and potentially most significant export step in the company's history. This is part of the corporate strategy of Ledo and the Agrokor Group on intensifying exports and the presence of Agrokor products on the global market.
High resolution photos for download: