Mintel, the world renowned global company for business intelligence has published a comprehensive analysis on the Ledo product portfolio. Ledo is recognised at the global level as a company that continually invests in the development of new products
Mintel is one of the world's most recognised and influential companies for business intelligence, and whose services are used by more than 5000 of the world's leading companies – including the five largest global producers of mass consumer goods (FMCG) and the five largest retail chains. In its online Food & Drink platform, Mintel recently published a comprehensive article on the company Ledo, the leading producer and distributor of ice cream and frozen foods in Croatia and in southeast Europe.
In the article, Ledo is described as a company that largely bases its market success and growing international presence on continued and globally recognised innovations in its product line and operations.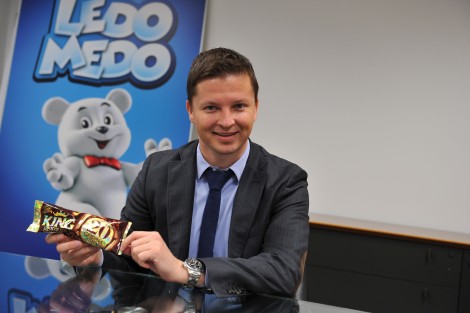 "This is great recognition for Ledo. Just being mentioned in the Mintel articles, analyses or reports is a matter of business prestige, and few companies in the world can brag of having Mintel publish an entire article on them. Therefore, we have many reasons to be proud of this article, as it confirms all the work and efforts we have invested towards raising the bar just a little higher. Ledo continuously invests in new product development, and our innovations have been well received by our numerous consumers, and also recognised by such an important institution as Mintel," stated Ledo marketing director, Dario Vrabec.

The article entitled "Croatian Ledo takes ice cream innovation up a notch", written by Mintel's experienced food and beverage industry writer Honorata Jarocka, outlines Ledo's history and the development of its operations from its inception to the present day. A particularly emphasis was placed on Ledo's market strength, its most successful products and many recognitions, with a special emphasis on innovation* - both in product development and in the overall marketing management in the ice cream category.
Ongoing development and numerous recognitions
As the author stated, despite the many decades of its strong and stable position on the domestic market and the loyalty of a respectable number of ice cream lovers, "Ledo is not resting on its laurels, but is continuously and intensively investing in new product development." In 2014 alone, it offered 40 new products on the ice cream market, with another 35 new products during 2015. Furthermore, Ledo regularly receives international professional recognition from the International Ice Cream Consortium (IICC). For example, in 2013, the Ledo Blueberry Cake and White Chocolate on a stick was proclaimed the world's best ice cream, while in 2014, Ledo Ice Snack took the envious title of world's most innovative ice cream.
The annual per capita ice cream consumption in Croatia is assessed at 5.7 litres, indicating significant potential for further growth in comparison to other European countries, such as Finland, whose residents consume more than twice that per year. The Mintel article stressed that Ledo is working to achieve this potential primarily through ongoing innovations in product production and its marketing approach. With products long since recognised and beloved among customers – such as the Snjegulica (Snow White) ice cream – a true classic on the Croatian ice cream market, Ledo is working to stand out from the competition by constantly experimenting with new and less common flavours, which successfully attracts a wider range of ice cream lovers and thrills all its loyal followers with a spirit of adventure and who are willing to try something new and different. A survey conducted by BrandPuls in 2015 showed that 38% of adult Croats enjoy trying new ice creams.
Innovations in marketing
The article also stated that the Ledo aims to reaches its consumers, particularly younger ones, in new and different ways, such as through ice creams with interesting shapes, expanding the premium segment, prize games and marketing cooperation with celebrities, and by applying the concept of crowdsourcing through the active inclusion of consumers in the development of new products, such as Ledonardo.
Ledo is continually strengthening its international operations, through exports of its products to more than 20 European, African and Asian countries. The article stresses that an important step in strengthening Ledo's international presence took place in mid 2015, with the start of cooperation with the US company Kroger, one of the world's largest retail food chains. Ledo will be placing its packages of ice cream on a stick in their shops under the Kroger private brand – Private Selection.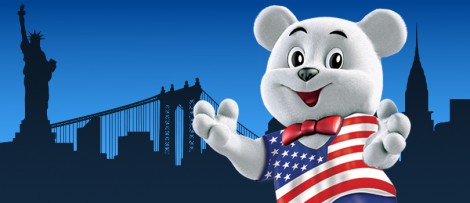 The article's author concluded that Ledo, thanks to ongoing dedication to innovations supported by numerous promotional activities, is well on its way to further strengthening its market leader position on the Croatian ice cream market, with significant potential for increasing its presence on the foreign market. Finally, through its all-encompassing approach to innovation, Ledo can also serve as an inspiration to other players on the local, region and global markets in the ice cream industry.
Further information
About Mintel
Mintel Group Ltd is an international company for market research seated in London. Its databases, analyses and forecasts are available exclusively by subscription, above all to corporate users and to students at certain universities around the world. It offers its clients a series of products, such as the Mintel Comperemedia – a web tool for monitoring trends in the telecommunications, finance and similar industries; Mintel Global Market Sizes – intended for the exchange of data and analyses for thousands of world markets for consumer goods; Mintel Global New Products Database (GNPD) – an online database of new consumer use goods from more than 50 countries; Mintel Reports – an online database with analysis and forecasts of consumer trends and market developments, and more.
* the author commented on and mentioned more than 10 Ledo ice creams whose launch followed world trends or set new trends.
Download the original Mintel article here: