If you can hardly wait for the referee to blow the whistle, it's time to pull out your cheering gear and show us how it's done!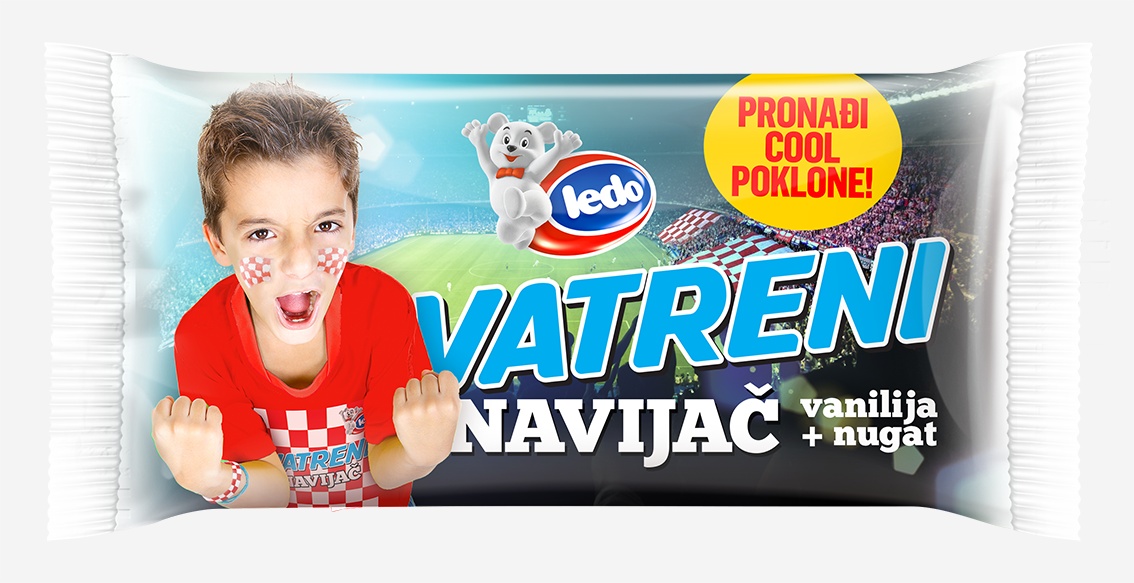 We have prepared a big surprise for hardcore fans! The task is simple, and the prize is fantastic, because who wouldn't love to have real star treatment for at least a day?
All you need to do is take a photograph of yourself alone or with friends and family in your best cheering pose, send in the photograph and show us that YOU are the fieriest fan!
The most creative and fieriest fans will win a professional photo session. But in order to truly feel like a real football star, your face will be featured on the packaging of the ice cream FIERY FAN.
Hurry up and assemble your team and get out your best cheering gear, because only 14 of the most creative photographs will be Ledo FIERY FANS that will be found on 14 different wrappers of the ice cream Fiery Fan!