Cooperation began in 2015 when Ledo began to produce King for the IFFCO Group. This year, the cooperation was expanded to include the Quattro ice cream.
Ledo, the leading Croatian and regional ice cream manufacturer, has taken a strong step forward on the eastern markets of Africa and Asia. Ledo produces impulse and family ice creams for the company IFFCO Group, the market leader in the United Arab Emirates. The IFFCO exports to 30 African and Asian countries, and holds a strong market share on the markets of Saudi Arabia, Kuwait, Qatar, Bahrain and Oman.
Cooperation with the IFFCO Group began in 2015, when Ledo began producing the King ice cream for its Arabian partner. This year, this cooperation has been expanded to include the family ice cream Quattro. Quattro has been well received on the Arabian markets, though with a somewhat different combination of flavours. Popular Quattro combinations are chocolate/vanilla/strawberry/banana and butter cookies/tart cherry/hazelnut/vanilla.
The ice cream is transported directly from the Ledo factory to the United Arab Emirates by sea, from the Port of Rijeka, through the Adriatic and Mediterranean Seas, through the Suez Canal and Red Sea, to the destination ports in the Persian Gulf.
"Ledo is one of the rare regional companies that has succeeded on its home market to fend off even the strongest global competitors. This success can be based only on quality, which has increasingly been recognised by our partners in distant countries. Our cooperation with Unipex has enabled us to step out onto numerous new markets in Africa and Asia, where our ice creams and other frozen products are sure to have great potential," commented Ledo CEO Dario Vrabec.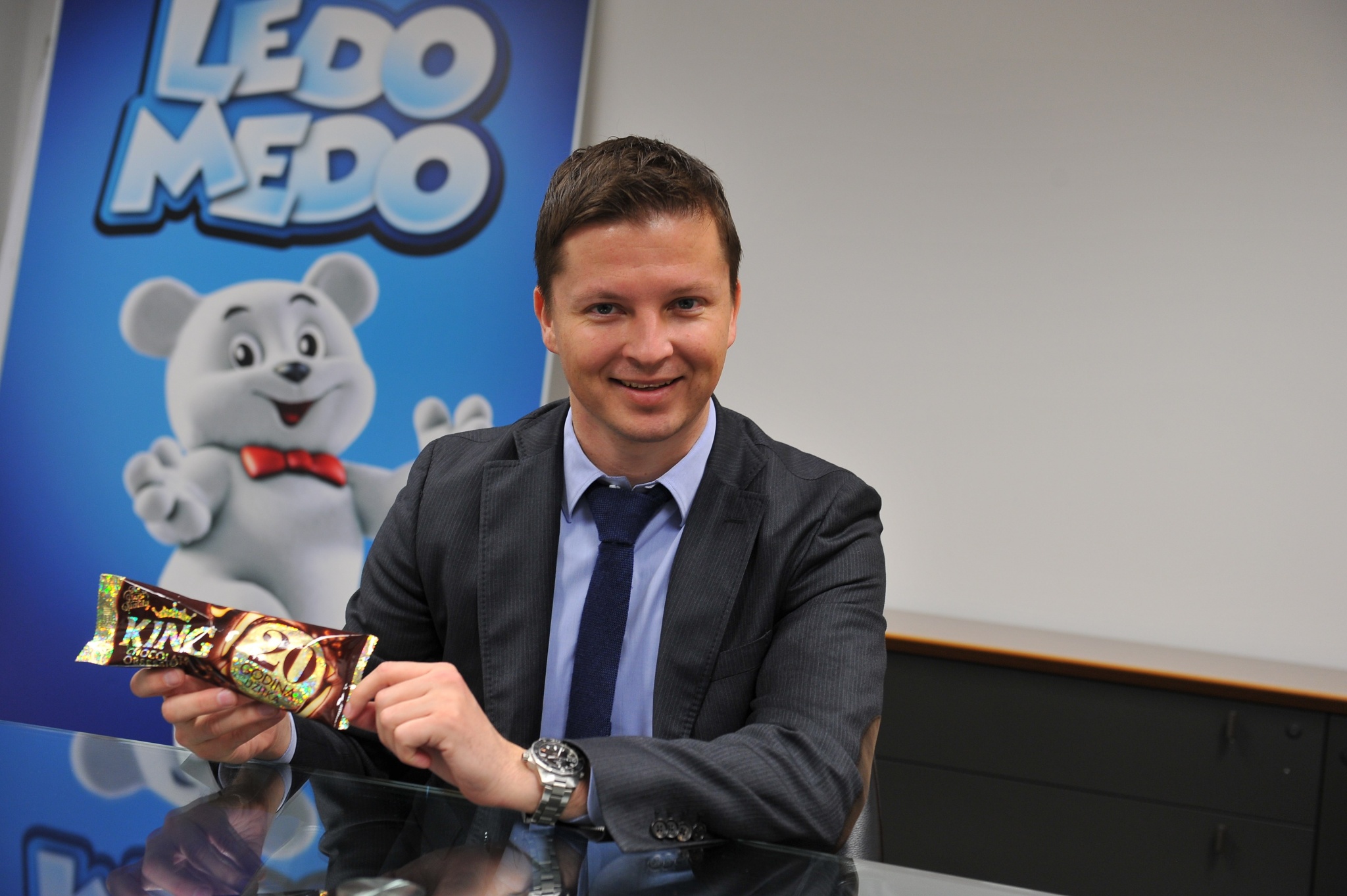 Ledo is currently exporting a third of its production to 20 foreign markets. The most important, in terms of quantity, are Hungary and Slovenia, followed by Norway and the USA. Alongside the IFFCO Group, Ledo is also working with other large global companies, such as Kroger in the US, Tesco in the UK and Diplom Is in Norway.