When it's winter and you are craving something sweet... try all of these! Again this year, Ledo Medo has prepared numerous treats that will make the cold winter days warmer and – sweeter.
Winter is coming, it is cold and the days are shorter, but ideal for enjoying the warmth of your home and loved ones with delicious treats. Again this year, Ledo Medo has introduced many desserts of different flavours that will help you forget about the cold. You will want to rush home, cosy up on the couch, forget about winter and enjoy the sweet taste of Ledo desserts.
When it's winter and cold try them all!
When you're happy open and enjoy a Mousse. (Mousse-Mousse!)
And holiday cakes while waiting for the school bus. (Bus-Bus!)
When you're feeling super have a Frozen Yogurt. (Yo-gurt!)
And at least one cream slice a day. (Cream-slice!)
When it's winter and you want to have something sweet.. when it's winter and it's cold try them all (Le-do!)
Kremšnita (cream slice)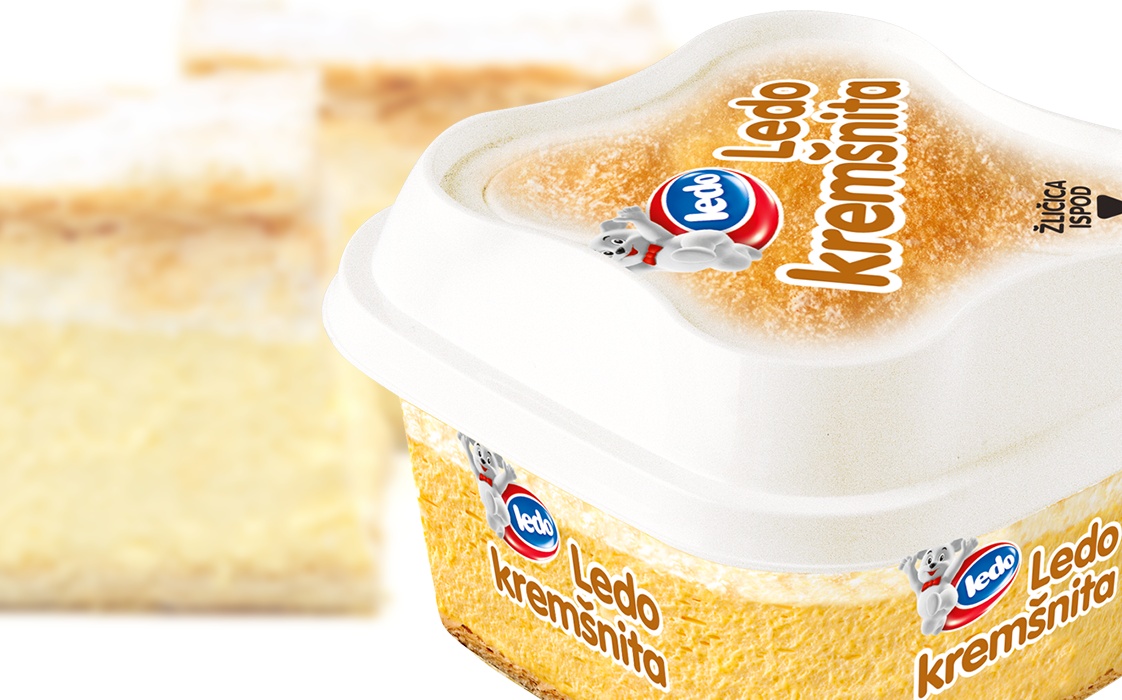 The Ledo Kremšnita is made of a delicious and delicate yellow custard cream and creamy whipped cream and sprinkled with pieces of waffle. Enticing? Oh yes, and thank's to its modern packaging with a lid, all you need to do is grab it out of the freezer and dig in.
Frozen yogurt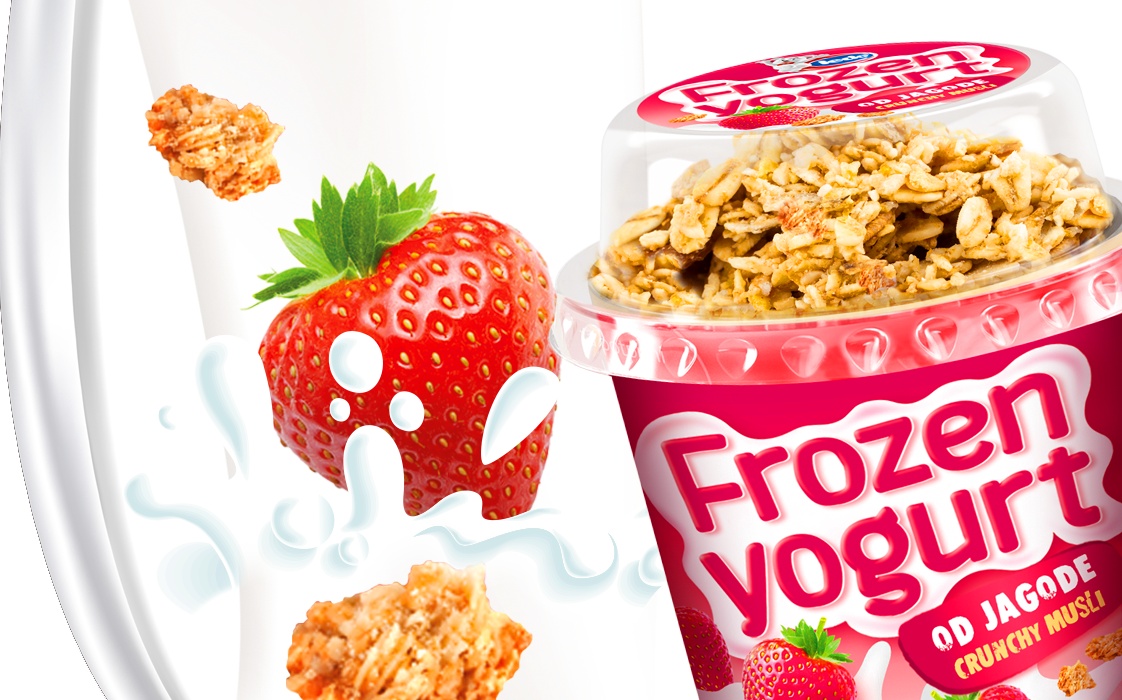 You are sure to love Ledo Frozen Yogurt – the combination of frozen yogurt and strawberry ice cream, with pieces of strawberry, topped with the most delicious strawberry syrup and crunchy muesli. Ledo Frozen Yogurt is ideal when you want to forget all about winter, to think about the hot days of summer, and feel the warmth right away.
Mousse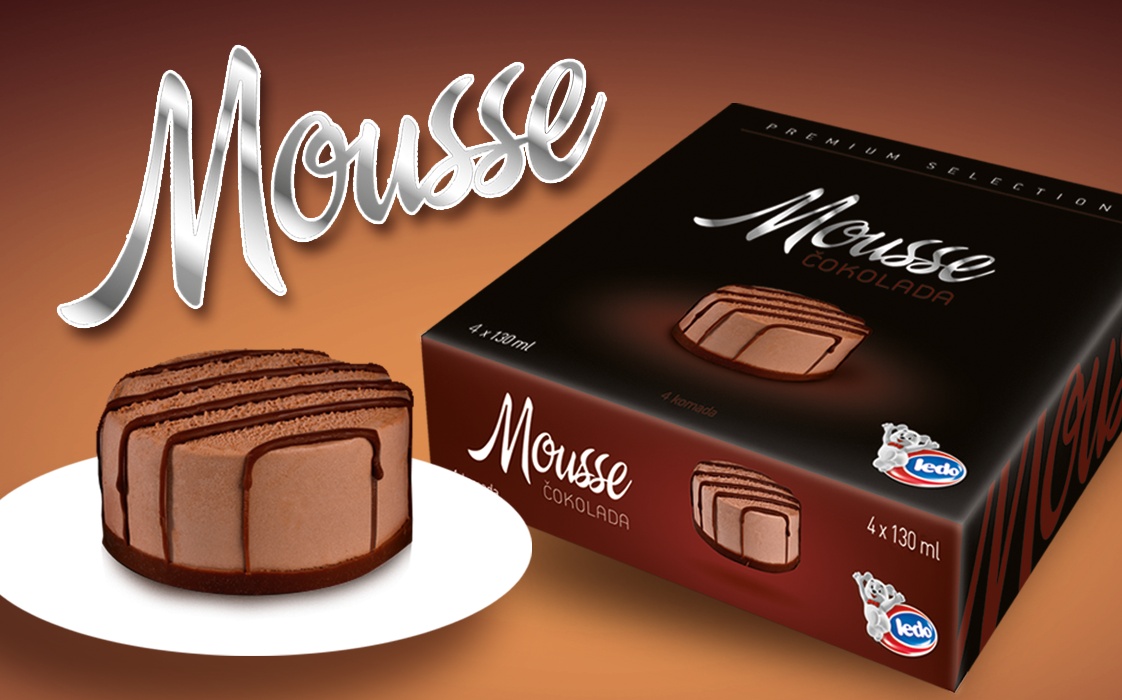 Ledo Mousse is a dessert most often made with chocolate and its most important characteristic is its light and airy texture. Ledo has turned this premium treat into a magnificent chocolate dessert. There is also the Vanilla Mousse, and Panna Cotta Mousse with a refreshing raspberry sauce that is sure to delight your taste buds.
Holiday cakes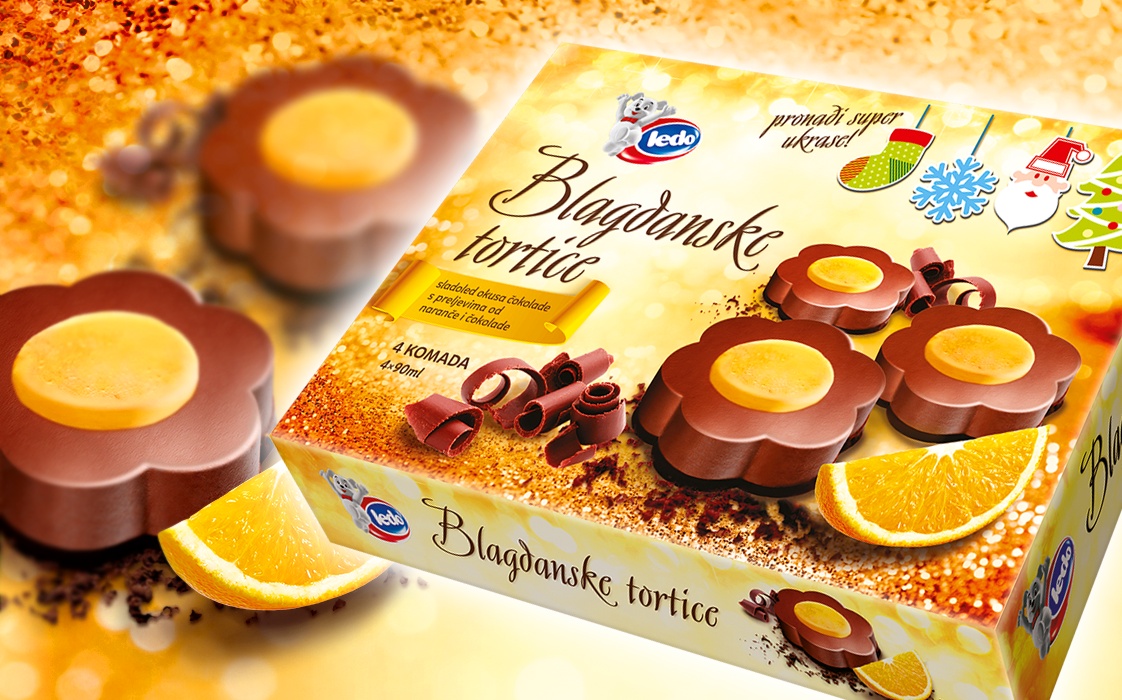 The irresistible Ledo Holiday cakes are a definite pleasure and an excellent choice for the holidays before us. These chocolate flavoured ice cream cakes are enriched with an orange sauce and crispy milk chocolate coating. Each package contains four flower-shaped ice cream cakes and a little sign of gratitude from Ledo – a Christmas tree ornament.
The winter days are more beautiful already, aren't they?