Pizza Base
450g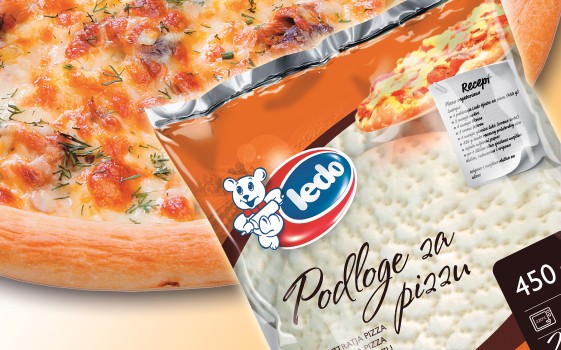 When you want to quickly prepare a tasty pizza and delight your household with a delicious lunch or dinner, the Ledo Pizza Base is the best choice, as it gives way to your creative freedom in developing your own flavourful recipes. With the ready-made Pizza Base, it's no problem to be the best pizzaiolo in town, as the crust will always be just as full and crispy, and the pizza ready in just minutes.
Preparation:
Without thawing, place dough on a baking sheet, spread on tomato sauce and add toppings as desired. Bake pizza in an oven preheated to 220°C for about 10 minutes.

When the dough becomes golden-brown, the pizza is ready. Season as desired with fresh basil, tomatoes, parmesan or mozzarella.
Ledo doughs contain only carefully selected ingredients of proven quality