Zagorje Strudel with Cheese and Cream
450g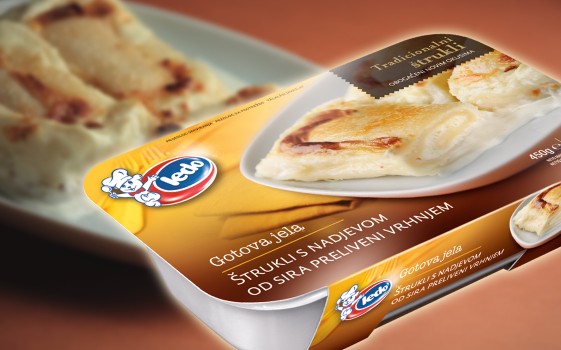 Zagorje Strudels with sumptuous cheese and coated with a rich and thick cream sauce is an excellent choice for any appetizer, snack or dessert. It can be prepared either sweet or savoury, depending on your desires and preferences, and they are ready in a short time. It is intended for those who love traditional dishes.
Preparation:
Štrukli do not require defrosting prior to preparation. Remove product from the cardboard packaging and remove protective foil, place dish on a baking sheet and bake in oven preheated to 200°C for about 30 minutes.

Season additionally with grated cheese for a savoury dish, or with vanilla sugar and prunes in a sweet combination.
Ledo doughs contain only carefully selected ingredients of proven quality