Dumplings with Plums
500g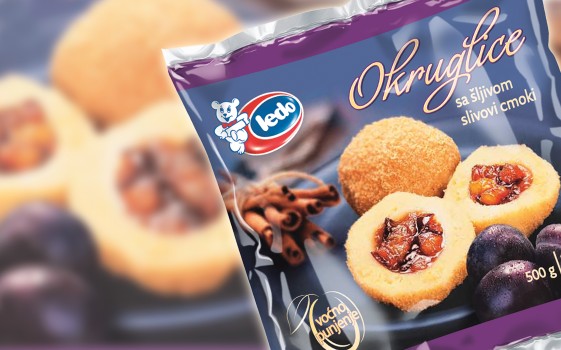 Dumplings made from tasty potato dough and filled with large pieces of fruit will cheer up all the members of your household with its mild flavour, and will instantly satisfy a craving for sweets. Once you try these sumptuous Dumplings with Plums, you will not be able to stop, they are excellent as a dessert or snack, and are ready in just minutes.
Preparation:
Dumplings do not require defrosting prior to preparation. Place frozen dumplings in moderately salted, boiling water and cook about 12 minutes. Remove cooked dumplings from water, drain and sprinkle with fried bread crumbs and sugar.

Dumplings can be served with cooking cream and additionally seasoned with cinammon or vanilla sugar.
Ledo doughs contain only carefully selected ingredients of proven quality
Similar products