Ledolettes with Apricot Filling
500g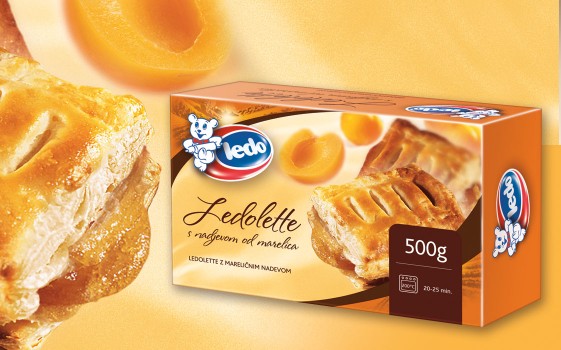 Little fruity pillows of crispy puff pastry, filled with juicy apricot filling will satisfy your every sweet craving, and are a favourite on the menu for children's birthday parties and gatherings with friend because they are so easy to make. They will also serve well as breakfast or a snack, with a glass of milk or cocoa.
Preparation:
Ledolettes do not require defrosting. Place froze Ledolettes on a baking sheet and, if desired, baste with beaten egg. Bake in an oven preheated to 180°C for 20 to 25 minutes until golden yellow.

Finished Ledolettes can be served with additional chocolate sauce or sprinkled with powdered sugar.
Ledo doughs allow for quick preparation of a wide array of dishes and desserts
Similar products