Ledolettes with Cocoa Cream Filling
500g
1000g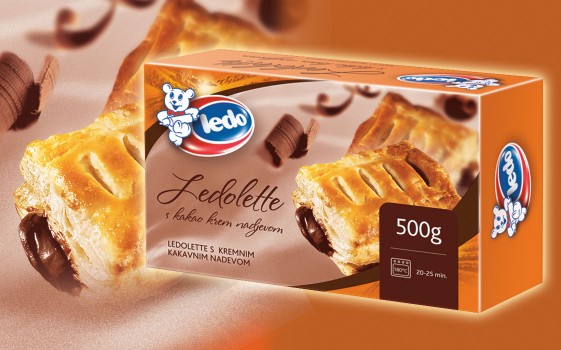 If you prefer a rich cocoa flavoured filling in flaky puff pastry, Ledolettes with Cocoa Cream Filling is the perfect choice for you. They are a favourite on the menu for children's birthday parties and gatherings with friend because they are so easy to make. They will also serve well as breakfast or a snack, with a glass of milk or cocoa.
Preparation:
Ledolettes do not require defrosting. Place froze Ledolettes on a baking sheet and, if desired, baste with beaten egg. Bake in an oven preheated to 180°C for 20 to 25 minutes until golden yellow.

Finished Ledolettes can be served with additional chocolate sauce or sprinkled with powdered sugar.
Ledo doughs contain only carefully selected ingredients of proven quality
Similar products