Biedermeier cream cake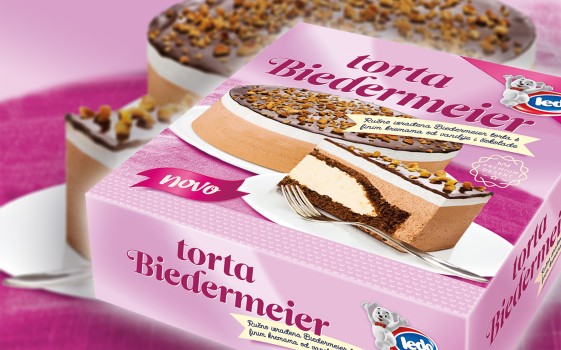 In addition to being unbelievably tasty, the Biedermeier cake also hides many interesting facets in its name.
Biedermeier was an artistic movement in mid-19th century Central Europe, which placed the emphasis on the pleasantries of family life and evening gatherings with friends and with books, dance and poetry.
The Ledo Biedermeier cream cake is a timely addition to any gathering. This luxurious cake made with a tasty filled cake layer covered in cream and chocolate is ideal to sweeten up your vacation and to enjoy your loved ones or spending time with friends in the comfort of your home.
Let your gatherings be a true feast with the Ledo Biedermeier cake!
Cakes
Ledo ice creams are the product of our own knowledge and technology