Coconut Cake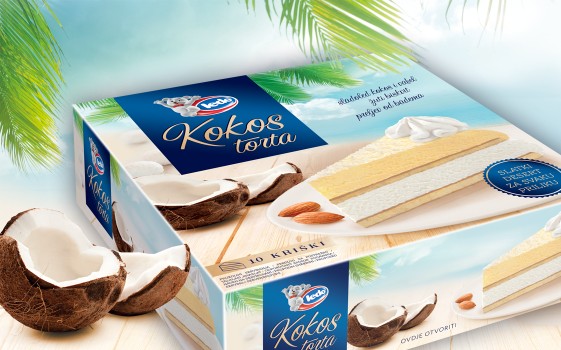 Coconut cake is a delicate treat for all those who love coconut.
Soft cake layers with a creamy coconut and waffle flavoured ice cream filling, with a layer of delicious almond flavoured sauce that perfectly brings together the layers of this enchanting Coconut cake.
Coconut cake is also sprinkled with fine pieces of coconut, making every moment ideal for a sweet dessert break, as though you were lying under a palm tree enjoying the light breeze and smell of the sea.
Sounds perfect? Its time for your senses to experience the harmony of flavours in the Ledo Coconut cake!
Cakes
Ledo ice creams are the product of our own knowledge and technology