Chestnut Snack with Sour Cherry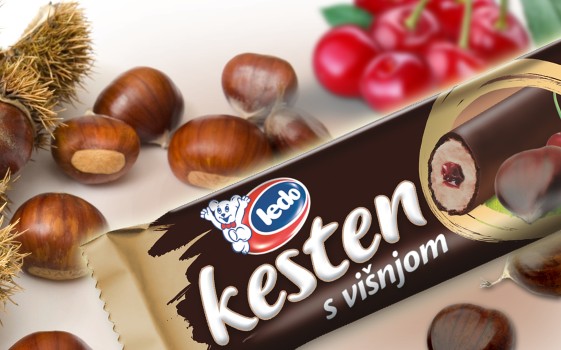 Looking to eat something tasty, juicy and irresistible, without the wait and preparation? Chestnut Snack with Sour Cherry is ready to eat now, and ready to satisfy your refined cravings.
Chestnut Snack is filled with irresistible sour cherries and enveloped in a crispy chocolate coating, making it the best combination for an autumn snack to enjoy 'on the go'. Cheer yourself and your friends up with an excellent treat, and enjoy the feeling of autumn every day with Ledo!
Chestnut
Ledo ice creams are the product of our own knowledge and technology