Cookie Cone
80g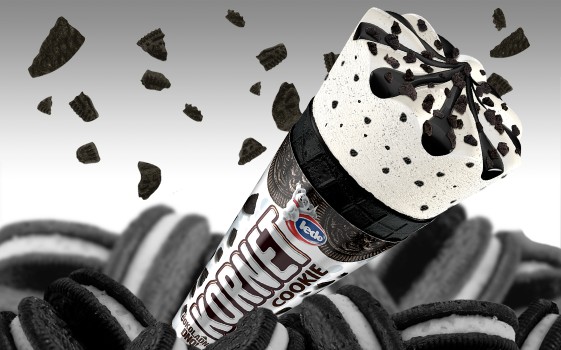 For all fans of cones, but especially those who love dark chocolate cookies, Ledo has the perfect ice cream!
The Cookie Cone is something completely new. The vanilla flavored ice cream with pieces of dark cookies is further enriched with a dark chocolate flavored topping covered with sprinkles of dark cookies.
Even at first glance the Ledo Cookie Cone is special, as this irresistible combination of flavors comes for the first time in a dark cone.
Further, we can only whisper that it also has a chocolate base, so now just try to resist!
Cones
Ledo ice creams meet the highest health and hygiene standards