Grandissimo New York
500ml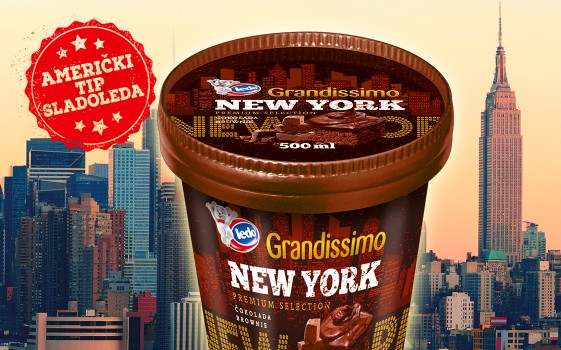 Ledo is bringing a gust of the world metropolis into your freezer. Since New York is the city that never sleeps, we believe that you too won't be able to fall asleep until you've emptied the container of Grandissimo New York that is impatiently waiting for you in the Ledo freezer.
This is an irresistible ice cream made from milk chocolate and brownies with a sprinkling of pieces of brownie and a rich nougat topping.
This American style ice cream has such a rich flavour, just as New York has a rich life and so many ongoing events. You will think that your trip to New York has begun as soon as you open your freezer.
Grandissimo
Ledo ice creams meet the highest health and hygiene standards