Funny Bubble 2016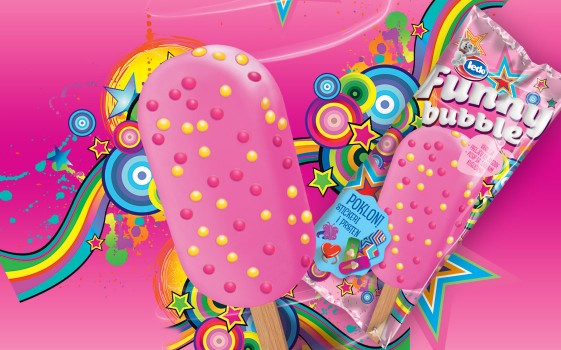 Funny Bubble is sure to delight all little princesses!
Tasty vanilla ice cream with an irresistible strawberry topping, and sprinkled with colourful balls is pure happiness on a stick. Every package also contains a surprise – either creative nail stickers or one of 15 different shaped rings (heart, butterfly, crown, star or flower).
Funny Bubble is an ideal addition to every gathering of your little ones, as it can never be boring with Funny Bubble around!
And while the girls play and exchange gifts, awaken the child in yourself and treat yourself to a little fun with this yummy Ledo ice cream, available in every Ledo freezer!
Have some fun!
Ledo ice creams meet the highest health and hygiene standards