Funny Bubble 2017
70ml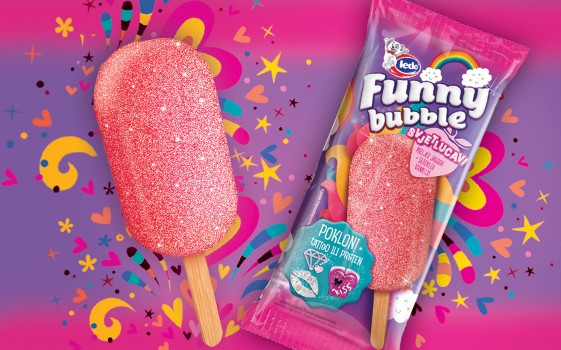 What is tasty, fun and full of surprises?
The delicious Funny Bubble! View the world through this pink treat on a stick, with its fine vanilla flavour and delicious strawberry topping.
This great ice cream now contains sparkles in its irresistible coating, that will stick to your lips giving you a sensational look!
The fun dessert is attractive at first glance, and when you discover all the wonders and gifts contained within, the fun will never end. Fantastic metallic tattoos and sparkle rings are here to turn your pink dreams into reality.
Collect them all, exchange them with your friends and inspire one another.
Ledo ice creams are the product of our own knowledge and technology