King Extra 7 secrets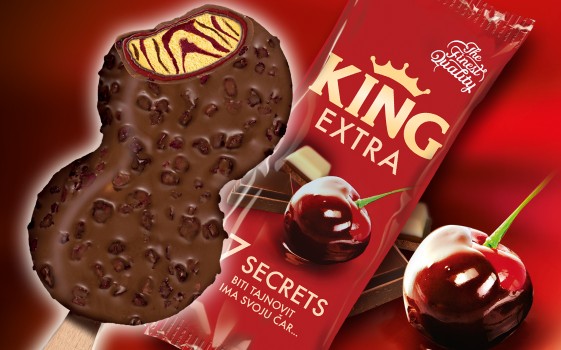 This King is an intriguing, enticing and uncompromised ruler of sweet temptations!
You are sure to enjoy discovering all seven of its secrets, just as much as you will enjoy the ideally balanced, sensual flavours which put it first among kings. Treat your senses with the flavour of white chocolate imbued with two irresistible sauces, sweet nougat and sour cherry. This combination becomes pure harmony with the triple coating of nougat, sour cherry and chocolate containing sour cherry pieces, making this ice cream a luxury you can afford any time.
King
Ledo ice creams meet the highest health and hygiene standards