King Peanut Perfection
110ml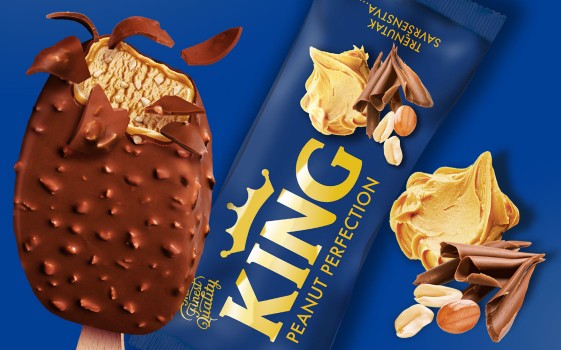 Give in to the combination of peanuts and chocolate in this lavish King ice cream, with a sophisticated taste that will make every moment special. Crowned with the combination of peanut butter and chocolate, King Peanut Perfection is a synonym for exciting ice cream perfection.
The recognisable peanut flavour is enriching the King ice cream for the first time, and this royal ice cream complete with the finest chocolate brings a completely new ice cream experience you will long remember.
Peanut flavoured ice cream enriched with tiny peanut pieces and coated with a soft peanut butter topping will entice your senses, while the milk chocolate coating with added peanut pieces will give you the royal treatment you deserve.
Dare to give in to perfection!
King
Ledo ice creams are the product of our own knowledge and technology