Ledo Medo Birthday party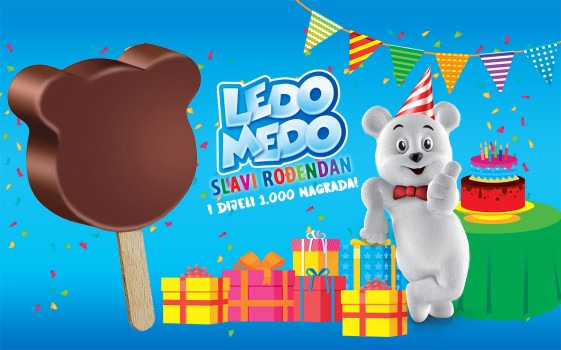 Ledo Medo is celebrating his birthday with many prizes for young ice cream lovers! Enjoy a tasty vanilla and chocolate flavoured ice cream on a stick with a cocoa topping, and every package contains a picture or tattoo gift.
Collect the prize codes found on the back of each gift (sticker or tattoo). Very soon, you will be able to enter those codes onto the prize page at nagradna.ledo.hr and take part in a prize game. The entry forms, prize game rules and prize fund will be released soon.
Ledo Medo
Ledo ice creams meet the highest health and hygiene standards