Ledo Medo u potrazi za blagom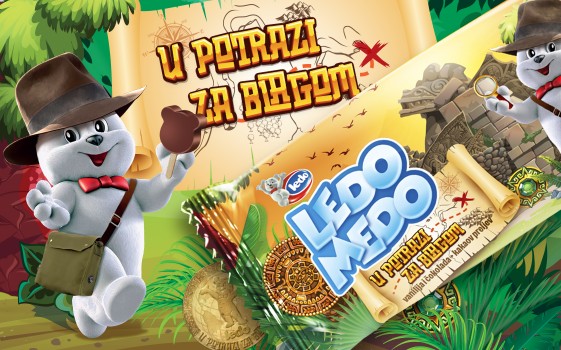 Have you got what it takes to set off on a fun adventure? Ledo Medo is about to take you on an unforgettable treasure hunt with a super album and your favourite vanilla and chocolate flavoured ice cream stick with a delicious cocoa topping. Every package includes two stickers to add to your album. Become an explorer and carefully look for clues, as some packages of this tasty ice cream contain thermal stickers, that are only revealed from the warmth of your hands! In addition to stickers, the educational
Ledo Medo album also includes pictures to colour, crossword puzzles, brain teasers and quizzes for the whole family to have fun together. Those who collect all the stickers and send in the book filled in with all the stickers, win a Ledo Medo stuffed toy! 
Set off on your treasure hunt! 
! Download the new free Ledo Medo application to try out your reflexes and help Ledo Medo find the hidden treasure. Take a break from playing games and turn on the camera in the application, take a photo and decorate your photo with stickers, masks, hats, coins or the Ledo Medo icons and other cool effects to have a lasting memory of the unforgettable Ledo experience. 
Download the application now from the Google Play or App store.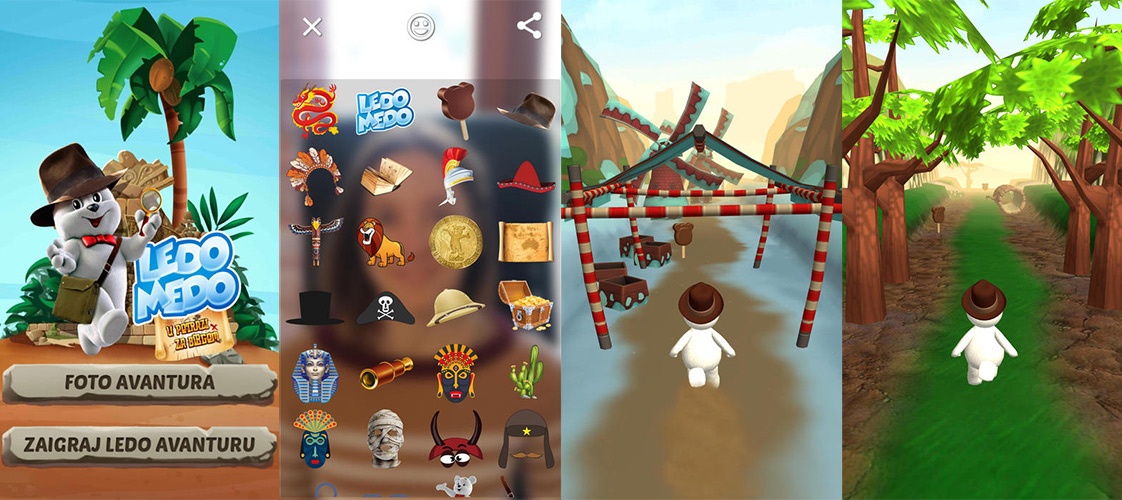 Enjoy the tasty Ledo Medo ice creams, collect all the stickers and experience a dinosaur adventure. Get your album at the nearest Tisak stand!
Ledo Medo
Ledo ice creams meet the highest health and hygiene standards