Maximo Yogurt – Wild Berry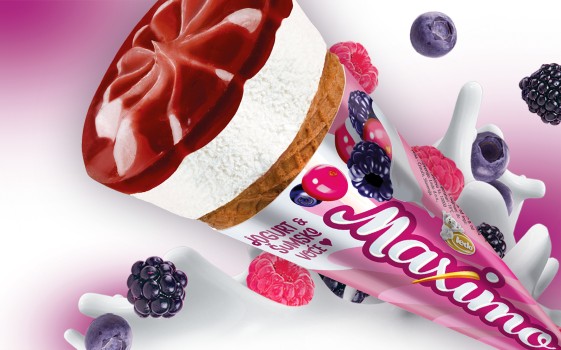 Refreshing yogurt with a juicy wild berry centre and a rich and irresistible berry coating make the Maximo cone a true hedonistic experience. Give in to the unforgettable pleasure of this ice cream cone, and reward your palate with its sweet magic.
It is an excellent choice for all those who love refined ice cream treats and who enjoy the fantastic Ledo experience. Brighten up your day with this special delight and give in to the fantasy imbued with the unforgettable flavours of yogurt and wild berries.
Maximo
Ledo ice creams are the product of our own knowledge and technology