I Love Ledo Multipack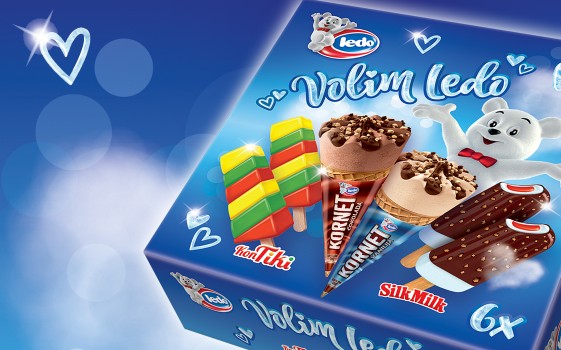 Do you love Ledo ice creams and find it difficult to choose your favourite?
That is why we have put together this multipack containing some of our best loved ice creams and the timeless classics that are so hard to resist.
The wide range of products offers something for everyone, and with two colourful Kontikis, two Silk Milks, the classic chocolate Kornet and delicious vanilla Kornet, you will be sure to cheer up yourself and your loved ones.
Share this colourful and diverse package with friends because we all LOVE LEDO!
Multipack
Ledo ice creams are the product of our own knowledge and technology