Ice Cream & Purse
900ml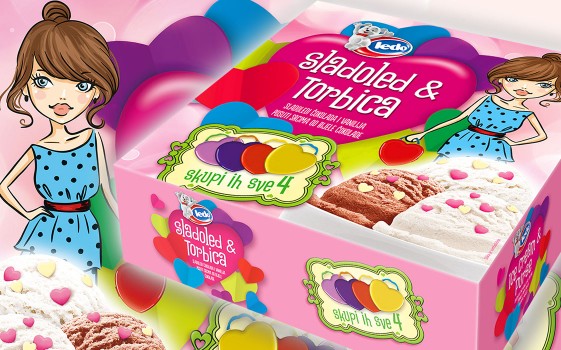 Ice Cream & Purse – a true treat for the youngest ice cream lovers is found hiding within this heart-shaped purse that comes in four different fantastic colours! Ice Cream & Purse have all that is needed for love at first sight, as the chocolate and vanilla ice cream sprinkled with tasty pieces of white chocolate and strawberry is sure to leave no one indifferent.
Ice Cream & Purse comes packaged in a cardboard box with a bright and fun design, making it the perfect gift. It is also an ideal addition to any gathering of your youngest ones, for after they have finished the ice cream, the fun with the beautiful purses begins. While the girls play, collecting these beautiful purses, awaken the child in yourself and allow yourself a little fun with this delicious Ledo ice cream.
Wait no longer, look for your Purse in your favourite colour today, for there is no reason for the fun and games not to start right now!
Ledo ice creams meet the highest health and hygiene standards