Jelly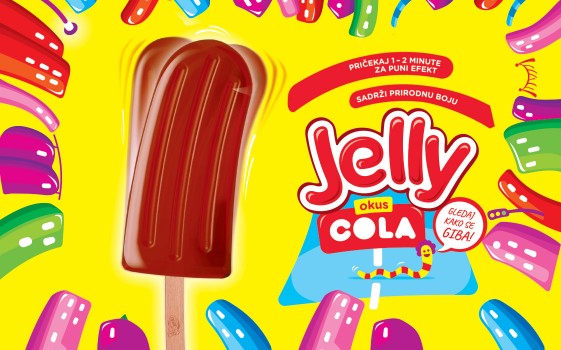 Get ready for an frozen dessert on stick that you have never seen before, because the new and fun member of the great Ledo family is finally here – Jelly, a jiggling frozen dessert! This is the first ever gelatine textured frozen dessert that jiggles and doesn't drip. Ingenious!
Try out this fun frozen dessert that is sure to bring many funny moments. The innovative Jelly frozen dessert, with the beloved and refreshing cola flavour, contains only natural colours and flavours. Wait one to two minutes for the best effect.
Hurry to the nearest Ledo freezer and grab the fun Jelly frozen dessert. It will be easy to recognise with the attractive and attention-grabbing packaging. What's best is that with Jelly, you no longer have to worry about your frozen dessert melting quickly, though it might give you a workout!
Ledo ice creams meet the highest health and hygiene standards