Kremšnita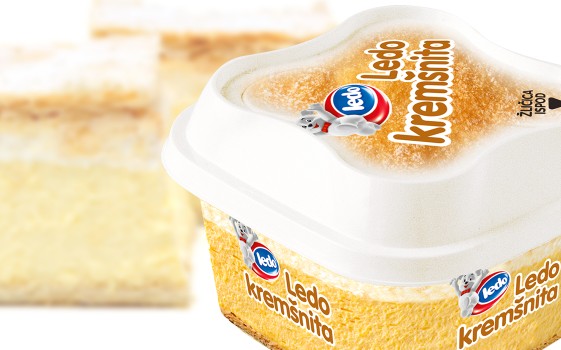 Everyone has their favourite dessert that leaves a smile on their face. We believe that for most people, these creamy and irresistible cream slices are exactly the right choice! That is why Ledo has decided to create an ice cream version of the famous cream slice that will become an ideal dessert for any occasion.
Ledo kremšnita is prepared from a tasty and delicate yellow custard and fine cream and is sprinkled with waffle pieces. The modern packaging of a cup with lid is very practical, making it easy to consume anytime, anywhere, regardless of whether you are at home or walking the town.
Once you see Ledo Kremšnita in the freezer, your mouth will start to water, and once you try it, the delight is sure to continue until you've had the very last morsel!
Ledo ice creams meet the highest health and hygiene standards