Rumenko Smoothie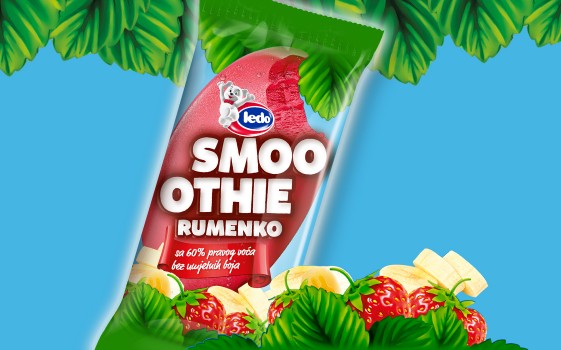 Rumenko Smoothie – Do you know what happens when the charming strawberry and shy banana meet? It ends in a perfect fruit combination called Rumenko Smoothie, and it will win you over at the very first moment!
This frozen fruit dessert contains 60% fruit, and is sure to provide a lovely break and meet all your sweet expectations at any time. Try to resist its gentle strawberry and banana structure that both sweetens and refreshes at the same time.
Fruit has never been tastier than with Rumenko Smoothie!
Ledo ice creams are the product of our own knowledge and technology