Sensation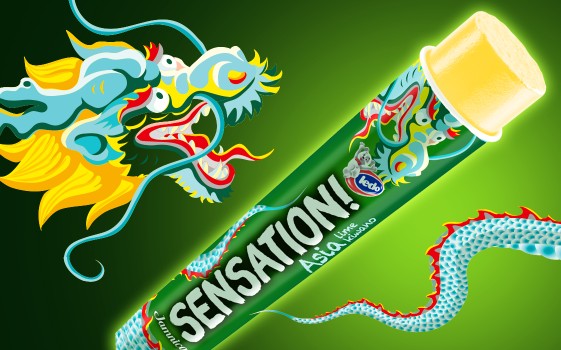 Is your favourite refreshing beverage Jamnica Sensation? Then your favourite ice cream treat is sure to be the Jamnica Sensation tube!
The well known refreshing flavours of the beverage are now available to you in ice cream form. Limeta and kiwano are a perfect blend of fruity refreshment that is sure to delight all your senses and ensure an unforgettable experience.
The happy and bright Jamnica Sensation tube with the dragon that symbolises happiness in the Asian culture is sure to brighten your day as soon as you look into the Ledo freezer.
Ledo ice creams are the product of our own knowledge and technology