Silk Milk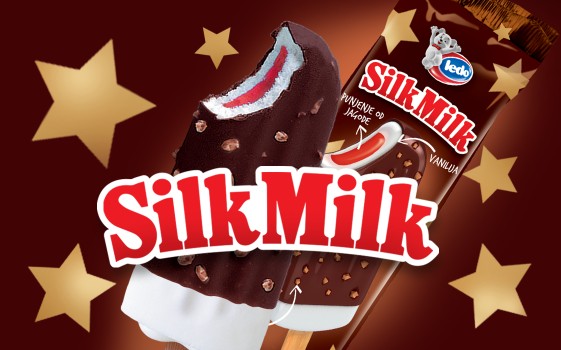 The most popular ice cream of the 1990s is back in the Ledo freezers, with the original recipe!
The never forgotten Silk Milk, with vanilla flavoured ice cream, a rich strawberry filling and crispy cocoa coating and hazelnut pieces, is sure to delight all its fans.
Even new generations are sure to succumb to the retro mania of the 1990s and they too can finally try the ice cream treat called Silk Milk! With Silk Milk, remember all the charms of the 1990s, and its fashion combinations, dance hits, the most popular TV shows, and when we spent our time out in the park instead of on the internet.
Ledo ice creams are the product of our own knowledge and technology