Quattro Muffin
1650ml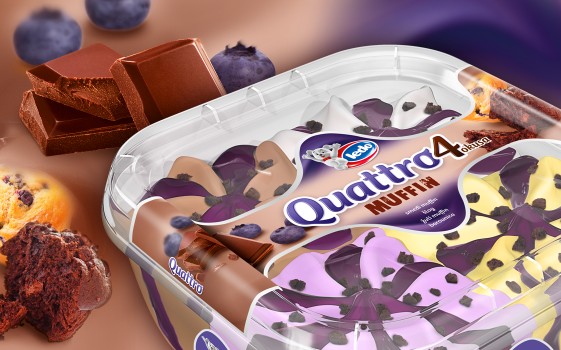 Do you love muffins? In that case, you are sure to be thrilled by the new ice cream Quattro muffin!
We have created the ideal combination with the best ice cream of juicy blueberry, brown and yellow muffin, and whipped cream that together create the perfect symphony of flavours that you simply must try. Pieces of muffin in creamy ice cream are sure to additionally thrill you with every new bite.
Quattro muffin is the ideal treat for family gatherings, or an ice cream to brighten up the start or end of your day.
Quattro
Ledo ice creams are the product of our own knowledge and technology