Quattro Siesta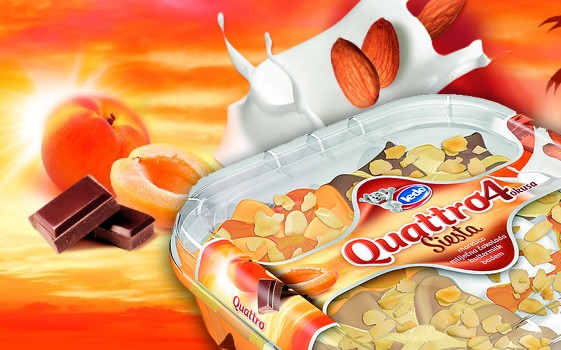 Spend your well-deserved afternoon break in the best possible way, with the perfect combination of apricot, almond, milk chocolate and buttermilk!
This unique combination will bring true refreshment, and will surprise you with its harmony.
Enchanting almonds and the beloved milk chocolate have found ideal partners with gentle apricot and buttermilk, with an apricot and white chocolate topping, sprinkled with almond slices.
Your siesta can now begin! Experience ideal moments of relaxation with Quattro Siesta!
Quattro
Ledo ice creams meet the highest health and hygiene standards