Strauss Panna Cotta-Raspberry-Cake
600ml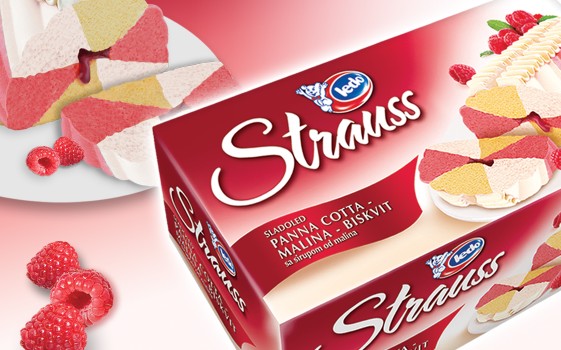 If you have not been a loyal fan of the Strauss ice cream cake to date, you are sure to become one. This excellent combination of ice cream flavours has already brought summer and a good mood into your homes.
The harmony of the sweet flavours of Strauss is achieved with the blend of refreshing fruit flavours – raspberry, creamy panna cotta and velvety cake flavour.
This appealing delicacy is also enriched with a heart of raspberry syrup, and covered with a delicate crown of panna cotta that is sure to make every bite a heavenly pleasure.
Strauss
Ledo ice creams are the product of our own knowledge and technology