Burger
400g
3050g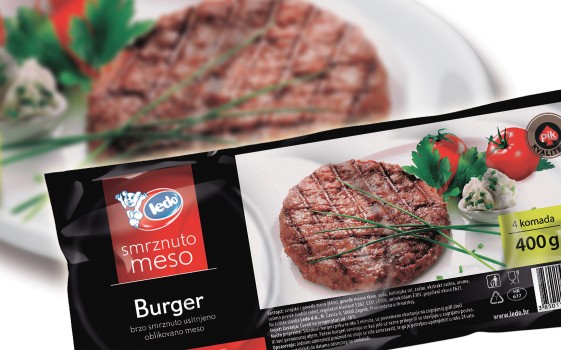 A Ledo Burger is a delicious meat choice that is ready in just minutes. With its practical form, it can be prepared either as a side dish or in a hamburger, making it particularly interesting to younger generations.
Preparation:
Frozen burgers do not require defrosting. In just minutes they can be grilled in a pan or on a grill, with the addition of a little oil.

Though they are delicious on their own, Ledo Burgers can also be served with various side dishes, or served in a warmed bun.
Ledo meats come exclusively from proven suppliers that have both traceability and tradition