Ćevapčići
400g
3000g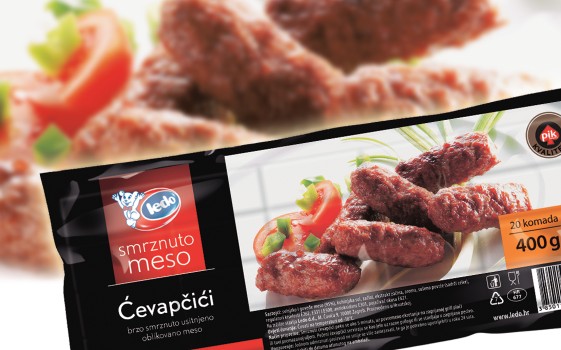 Ledo Ćevapčići are practical and quick to prepare, and ensure a tasty meal for the whole family. That is why Ledo offers a solution in the form of tasty, nutritious and juicy ćevapčići made from high quality meat.
Preparation:
Ćevapčići are ready in just 5 minutes on a heated grill or in a pan. Just turn occasionally.

A green salad, tomatoes, peppers or potatoes will make your meal even tastier. Or you can choose to heat a bun and place the ćevapčići inside.
Ledo meats come exclusively from proven suppliers that have both traceability and tradition