Marinated chicken wings
600g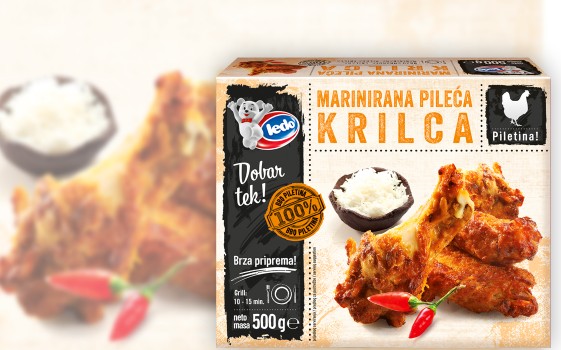 An American speciality – marinated chicken wings – is available on the Croatian market for the first time. All those who love a crispy snack will now be able to enjoy the sumptuous marinated wings from Ledo.
This is a fast frozen product prepared from cleaned chicken wings, marinated in a marinade of lemon juice, salt, flour and paprika.
Preparation:
Preparation takes 15 minutes when the irresistible wings become golden. Serve with sweet and sour sauce.
Ledo meats come exclusively from proven suppliers that have both traceability and tradition