Spinach Pie
560g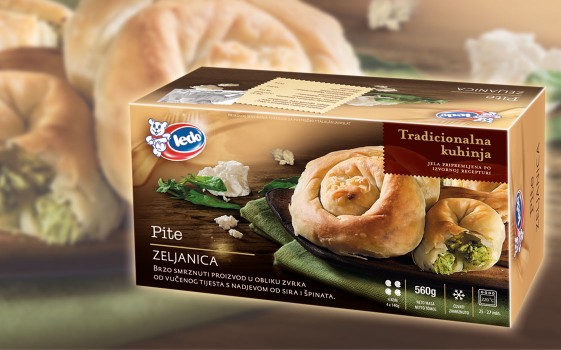 All those who love the mild flavour of spinach and cheese, wrapped in pastry dough and rolled into swirls will be delighted with Ledo's Spinach Pie.
These delicious pastries are an excellent meal or snack, and are a perfect treat at birthday celebrations, parties and family get togethers, and they are so easy to prepare.
Each 560 g packaging contains four of these savoury swirls.
Preparation:
Place unthawed product on greased baking sheet and leave to thaw at room temperature about 30 minutes.

Bake in oven preheated to 220°C for 25 to 27 minutes. After baking, sprinkle swirls lightly with water.
Ledo ready-made meals are quick and easy to prepare, with unforgettable flavour
Similar products