Breaded Fish Fingers
300g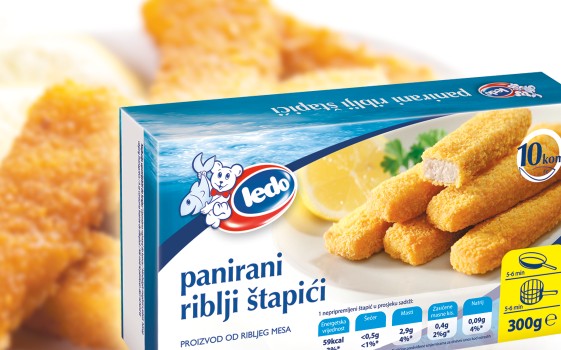 Breaded Fish Fingers are both crispy and juicy and will satisfy the whole family, especially the youngest ones. Both adults and children can enjoy this product without the fear of fish bones. Simple and easy to prepare, Ledo Breaded Fish Fingers are an excellent choice for a tasty fish meal that is ready in a flash.
Preparation:
Deep-fryer

5 - 6 min

Frying

5 - 6 min
Place Breaded Fish Sticks without thawing into heated safflower oil and fry 5 to 8 minutes until golden yellow.

Serve prepared sticks with mayonnaise and a refreshing salad.
Ledo fish contains no preservatives and is a natural choice for important nutrients