Fish and Chips
500g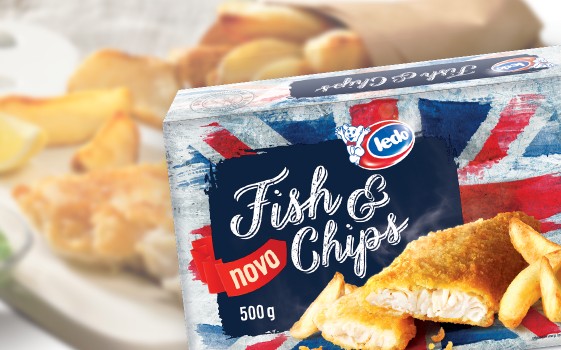 Fish and Chips is a combination of baker's potatoes and 100% tasty hake fillets with a crispy breaded coating, making this the ideal combination for all fast food lovers. The preparation of the product is fast and easy, as the potatoes and breaded hake are prepared together in a frying pan or deep fryer, and your meal is ready in a jiffy.
Preparation:
Deep-fryer

4-6 min

Frying

7-8 min
Neodmrznuti proizvod stavite u prethodno zagrijano ulje na 170 C i pržite dok ne poprimi zlatno žutu boju. Sve zajedno posolite i poslužite toplo.

Pripremljen proizvod možete poslužiti uz tartar umak i krišku osvježavajućeg limuna.
Ledo fish contains no preservatives and is a natural choice for important nutrients