Scampi
500g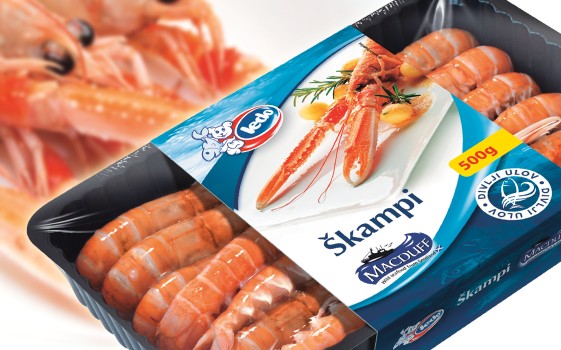 Scampi are a premium delicacy from the cold, northern seas of Scotland, and they are abundant in omega-3 fatty acids. The natural environment of the Scottish lakes, connected with the sea, ensures a nutritious and always attractive and delicious meal that is easy to prepare and available in any season.
All Mediterranean cuisine fans will enjoy this true seafood speciality, constantly looking for new inspiration to prepare one of the most prized seafood delicacies that have a low fat content and are an excellent source of protein.
Preparation:
Prior to preparation, Scampi should be left in the refrigerator overnight to thaw. Thawed Scampi can be prepared as a delicacy on the barbeque, pan fried or boiled with lemon.

Another excellent dish is the fantastic Scampi soup, a well known gourmet creation, in addition to cold salads, risottos and pastas that, in combination with Scampi, are a true rhapsody of flavours.
Ledo fish contains no preservatives and is a natural choice for important nutrients
Similar products