Surimi Sticks
250g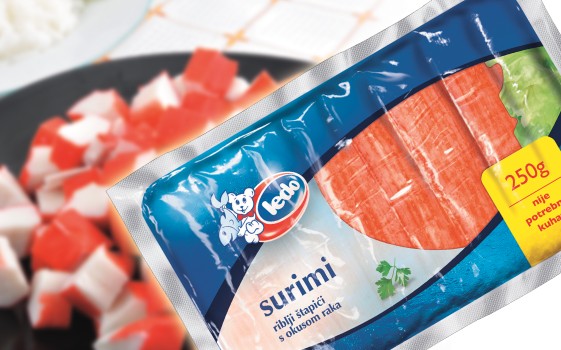 Tasty crab flavoured Surimi Fish Sticks are excellent for the preparation of various fresh seafood salads, especially in the summer months when you would rather spend your free time at the beach instead of in the kitchen. They are intended for all those who love simple but creative and refreshing meals.
Preparation:
Product requires defrosting prior to preparation. Thawed Surimi Sticks can be consumed immediately after thawing in salads without any cooking, or can be cooked in various sauces for risottos or pasta.

Surimi Sticks are a traditional Japanese dish and can also be used in the preparation of sushi.
Ledo fish contains no preservatives and is a natural choice for important nutrients