Tubes and Tentacles
400g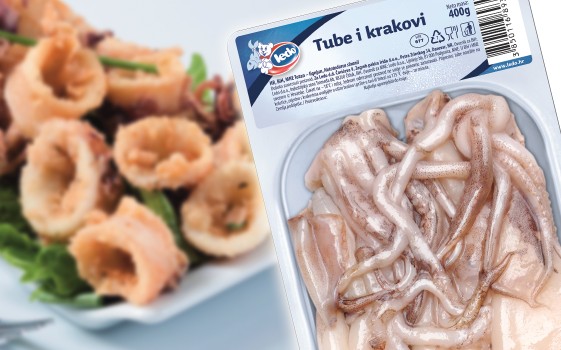 Tubes and Tentacles of the European flying squid are very practical for fast and easy preparation, making them an excellent choice for lunch or dinner. Intended for all seafood lovers, especially those who love fried squid rings.
Preparation:
Deep-fryer

2 - 3 min

Frying

2 - 3 min
Product requires defrosting prior to preparation. Slice thawed tubes into rings and dredge rings and tentacles in sifted flour and fry in hot oil or deep fryer for 2 to 3 minutes.

Serve fried tubes and tentacles with a lemon wedge and tartar sauce.
Ledo fish contains no preservatives and is a natural choice for important nutrients
Similar products