Mackerel
1000g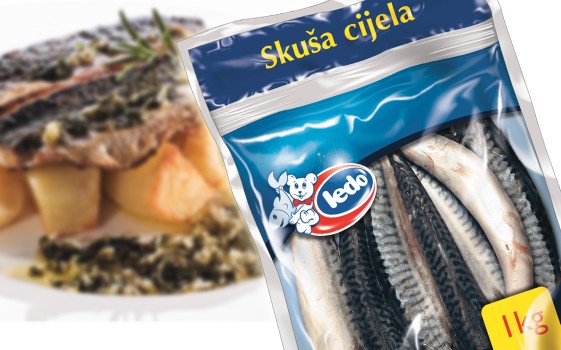 The delicious flavour of Ledo Mackerel is perfect for a fast and simple meal, and is available year round. It is intended for those who love oily fish and simple dishes with the flavour of tradition.
Preparation:
Product requires defrosting prior to preparation. Clean thawed mackerel, dry, season with salt and pepper, dredge in sifted flour and fry in frying pan or deep fryer.

Mackerel can also be baked in the oven with potatoes, or can be pan fried and served with boiled Swiss chard and potatoes.
Ledo fish contains no preservatives and is a natural choice for important nutrients