Redfish
525g
1000g
headless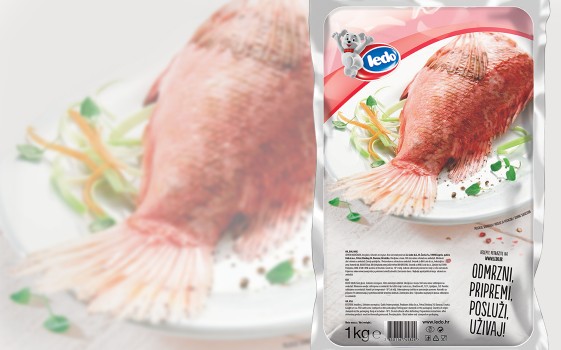 Redfish is one of the most prized white fishes, inhabiting the sea bottom at great depths. Ledo Redfish is available year round and due to its delicate and soft texture, it makes for a delicious and sumptuous meal. It is intended for true seafood connoisseurs, who know how to appreciate its refined white meat.
Preparation:
Product requires defrosting prior to preparation. After thawing, dry Scorpionfish and season with salt and pepper.

It can be prepared as a stew or a hearty soup, on the grill, baked in the oven with potatoes or pan fried.
Ledo fish contains no preservatives and is a natural choice for important nutrients