Brussel Sprouts
450g
2500g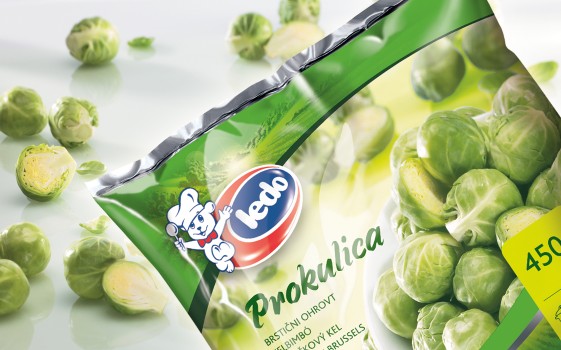 Brussel Sprouts are the side shoots of a special type of kale, and they will win you over with their sweet and delicate flavour with the first bite. The ancestor of the Brussel Sprout was grown during the time of ancient Rome. But Brussel Sprouts as we know then began to be grown in the 13th century, in present day Belgium.
This vegetable achieved wide use in nutrition only in World War I, when it was expanded from being a local ingredient throughout Europe and even to America. Considering that this is a very low calorie vegetable, it is an excellent food for those watching their weight, without wanting to give up gourmet pleasures.
Ledo Brussel Sprouts are available year round and are very simple to prepare. They can be prepared in various ways, and they are a popular ingredient of vegetable soups, stews, pastas and risottos. If you are in the mood for a more concrete meal with Brussel Sprouts, you will be enchanted with potatoes and Brussels Sprouts au gratin with the addition of a little pancetta.
Preparation:
Product does not require defrosting prior to preparation. To prepare, cook Brussel Sprouts in a pot for 8 to 10 minutes.
Ledo fruits and vegetables are a great way to enrich your diet throughout the year