Onion cubes
450g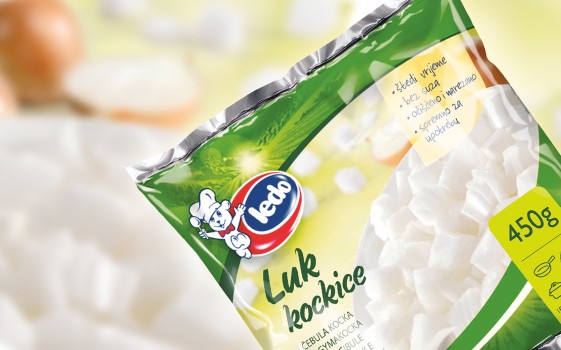 Onions originate from Asia and the Near East and have been cultivated for more than 5000 years. Now, they are available in Ledo freezers! LEDO cubed onions is a simple and tasty product that will help all onion lovers in preparing meals without shedding tears due to the aroma of this irreplaceable kitchen ingredient. Cleaned and sliced in cubes, Ledo onions are ready to use, and another benefit is that the packaging of 450 g saves tears in preparing meals year round, without losing any of its exceptional nutritional value.
The preparation of tasty soups and soups made of vegetables or in combination with meats, stews and sauces, risottos or seafood delicacies has never been easier! In order to enjoy its best flavour and get the most out of its nutritional value, sauté onion in broth or water.
Preparation:
Product does not require thawing prior to preparation. Product is ready to use. To prepare in pot or frying pan, cook or sauté for 10 to 15 minutes.
Ledo fruits and vegetables are a great way to enrich your diet throughout the year